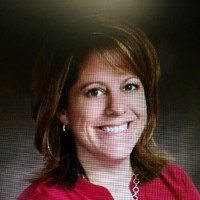 Karen brings decades of extensive finance, administration, and operations experience to lead her team at Agile CFO Solutions. There is no doubt she was meant to be a leader in the financial industry. Starting at the young age of thirteen, Karen managed the bookkeeping for her father's business. After leaving college, Karen joined Marriott working in controller roles in several different locations. Karen's experience covers a diverse collection of industries including manufacturing, retail, IT, non-profits, consumer products and more. Karen has held financial leadership roles at large public companies, international businesses, equity-owned LLC's, and start-ups.
Karen's experience includes significant work on the analytics side. "It is about understanding what we need to do to make this business more successful financially." Understanding how to unlock the keys to financial growth is the foundation of what Karen brings to the table and why she founded Agile CFO Solutions, a firm that incorporates bookkeeping and accounting services with the more complex strategic financial initiatives generally reserved for large corporations.
---
"I've watched Karen and her team help clients make sense of their financials in a way that provides real information, on which they can make decisions, for the first time in years. Her firm also incorporates a basic bookkeeping service of which many small businesses have a need for. She provides the best of both worlds – the CFO level oversight of an affordable bookkeeping service!"
- Business Coach in Indianapolis